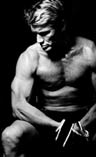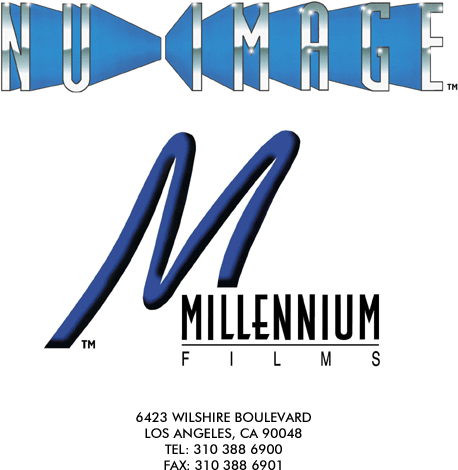 Avi Lerner, Co-Chairman & Co-CEO
With over 270 films to his credit, Avi Lerner, Co-Chairman of Nu Image, Inc. and Millennium Films Inc., is one of the most experienced producers and distributors of independent films in the motion picture industry.
Born and raised in Haifa, Israel, Lerner studied economics and social sciences at the University of Tel Aviv, and served as a paratrooper and officer in the Israeli Army. His career in the film industry began as the manager of Israel's first drive-in cinema, which he eventually owned. He then rapidly acquired a chain of movie theatres while simultaneously producing several low-budget features. In 1979, Lerner was the first to recognize the potential of the home video market and pioneered the largest specialized video distribution company in Israel. Shortly after, he became a partner in the largest theatrical distribution company in Israel.
After working in London, Lerner relocated to Johannesburg, South Africa. There he produced over 25 pictures and served as executive producer on King Solomon's Mines (Richard Chamberlain, Sharon Stone), which was shot in Zimbabwe. The success of the film led to a sequel, Alan Quartermain and the Lost City of Gold, and Lerner's decision to sell his Israeli company. After much success with his films Lerner established the Nu Metro Entertainment Group. Nu Metro acquired the Metro cinema chain from CIC and Lerner expanded this from 35 screens to over 140 screens within 5 years. Nu Metro Video became the largest video distributor in Africa and represented studios including Disney, MGM, Warner Bros. Pictures and Fox, as well as the larger independents including Carolco, Morgan Creek, Cannon, New World and others. Nu Metro's production arm produced over 60 features in Zimbabwe and South Africa, which were sold and distributed by companies such as Warner Bros. Pictures, MGM, Cannon and MPCA (Orion).
In 1992 Lerner sold Nu Metro and took a position as Managing Director of MGM UK, while continuing to produce movies. One year later, in 1992, Lerner moved to Los Angeles and founded Nu Image together with Danny Dimbort and Trevor Short. Nu Image developed and maintains an enviable reputation as a producer and distributor of high quality action pictures for the international and domestic markets. Nu Image titles include several extremely successful action/hero, creature, sci-fi and disaster films, as well as a number of Jean-Claude Van Damme, Steven Seagal and Dolph Lundgren titles.
In 1996 Nu Image formed Millennium Films to address the market's growing need for quality theatrical films and higher budget action features, while Nu Image continued to cater to the lucrative world of the home video market. Between the two divisions, over 200 films have been produced since 1992.
Some of Millennium's most recent films are Black Dahlia, starring Scarlett Johansson, Hilary Swank and Josh Hartnett under the direction of Brian De Palma; 88 Minutes, starring Al Pacino; The Contract, starring Morgan Freeman and John Cusack; The Wicker Man, starring Nicolas Cage; Death and Life of Bobby Z, starring Paul Walker and Laurence Fishburne; and Lonely Hearts, starring John Travolta, Salma Hayek, Jared Leto and James Gandolfini.
Lerner, Nu Image and Millennium Films currently develop, finance, produce and distribute approximately 16 pictures a year with budgets ranging from $20 to $60 million and shooting in locations all over the continent.
[from presskit]